Dragon Con was definitely a once in a lifetime experience if you like cosplay or science fiction characters in general. It takes place over Labor Day Weekend and is one of the largest science fiction conventions in the United States. The event is so big that it spans 5 hotels in downtown Atlanta. I was blown away by the detail of many of the costumes that many created. You could tell that it was a lifestyle and not just a thing to do every once in a while. I was planning only to attend the convention on Friday but I decided to also attend Saturday after being so impressed with all the cosplayers. A word of advice I would consider taking Marta downtown as crowds are packed and parking downtown is $30 or more. This was my first year attending Dragon Con and it did not disappoint. I most definitely will be attending again. The atmosphere was amazing and all the creative cosplay costumes were just brilliant. So many great costumes it was truly hard to list my favorite. I think I actually saw the real Wolverine. A big shout out to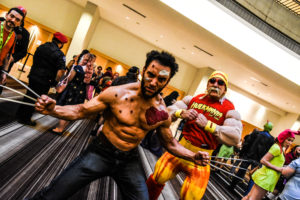 @Lonstermash. Harley Quinn was definitely a fan favorite this year as well as Deadpool. Deadpool is probably my favorite character right now. The parade was awesome and included just about any character you could think of. The parade shut down part of downtown for an hour and for the 1st time was televised. Check out the shot of my man @hiphoptrooper with the old school Adidas storm trooper cosplay.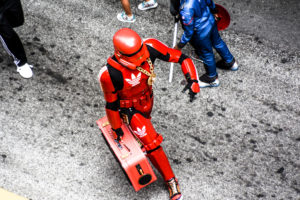 The experience was like being in another world where all your problems are out the window and there are no worries. Just fun with thousands of other people. One thing to consider is that it was very hot in Atlanta in September and I would be careful when wearing many layers. Drink plenty fluids. Overall it was a great experience and I learned how to approach cosplayers for photographs and proper etiquette at Dragon Con. It was also funny to see people on the street that were not aware that Dragon Con was happening and their reactions to the thousands of people walking around Atlanta in costume. I will definitely be going back to Dragon Con. I think because it is less people than a Comic Con it actually makes the experience better. You can actually walk around and get decent shots of the excellent cosplayers. My favorites can be seen below to include @radcosplay who played Nisha from Borderlands.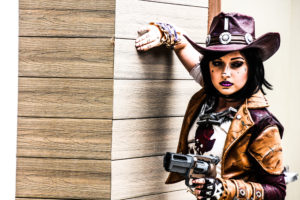 My next favorite was @emmajiqrubini who's cosplay was from Game of Thrones. She is an amazing cosplayer.
Below is a shot from the parking garage during the parade on Saturday.