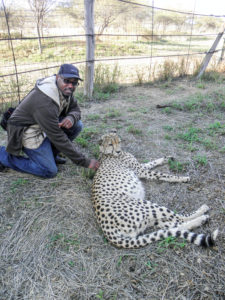 I have been obsessed with animals in their natural habitat since I was young. I often thought I might work with animals one day. That never happened. I have seen almost every National Geographic or Discovery Channel production relating to Africa. It was a life-long dream for me to take a trip to South Africa in 2012. It was amazing to do early morning walks when you don't know what you will see. Driving through Kruger Park you see all the Big 5 and many more. Kruger Park is one of Africa's largest game reserves. Lions, leopards and their kills in a tree. Words or photos cannot describe this incredible experience. I only wish my photography skills were good back then. I was shooting automatic on a point and shoot camera so pics are not as good as I would hope them to be. I even got a chance to see seal island and see a couple of great white sharks while whale watching.
When I first moved to the UK I met a photographer that has been to Kenya more than 20 times and generally takes a group of people almost every year. He was actually responsible for the start of a show called the Big Cat Diary which started on BBC. I had watched all seasons of this show as they follow particular big cats around with their cubs. He actually met the television directors in Kenya and they were looking to film the people until Dick showed them photos of the animals he had been following for years. And thus Big Cat Diary was born. He asked me if I wanted to go with him to the Masai Mara National Reserve. He didn't have to ask me twice but unfortunately I have other commitments to handle this year but I told him I am definitely in for next year. The Masai Mara reserve is also one of Africa's largest and I might even get to witness the great migration while there. Fingers crossed.
Here are some old pictures from my safari trip back in 2012. The experience was amazing even though the photos are not.