The Cosplay Journal joined forces with Cosplay Central to host the first cosplay photography exhibition at MCM Comic Con London in October. I was notified and decided to submit an entry. It would be an honor for my work to be featured at the Con I have attended the most. The Cosplay Journal created this exhibition to celebrate photographers that are a staple of the cosplay community.
The Cosplay Journal had a surprise and printed a catalogue book of all the photographer's work along with our statements. I was lucky enough to have two photos chosen and my page in the catalogue displayed both of those photos. The first photo was of @
alexgraves
as Gambit and the second photo is of @
cosplaydad_uk
as Yondu. This is the best Yondu cosplay I have ever seen and it is an honor to have my work with someone I call a friend to be shared in this way.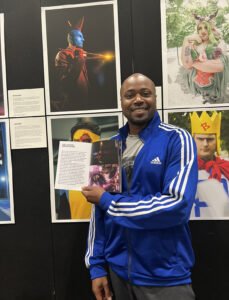 The other surprise was I was featured on the cover of the catalogue as a cosplayer with a photo taken by my friend @
davevepers
.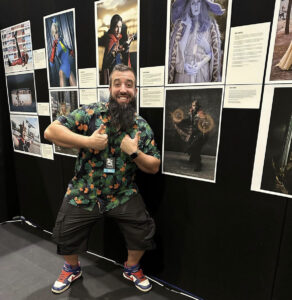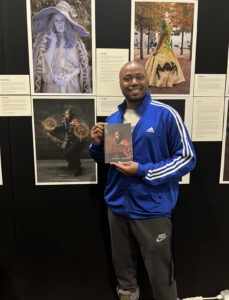 I was the only person who was featured in the catalogue and exhibition as a photographer and cosplayer.
We were notified which photographers had been chosen but we were not told what photos were chosen for the exhibition so it was a surprise to see which were chosen. Photographers were notified 30 photographers were to showcase at the first MCM Photography Exhibition. There are so many talented cosplay photographers so I know this wasn't an easy choice and they had over 300 photos to choose from. Over 65 photographers entered the competition. Some of my favorite cosplay photographers are in the exhibition.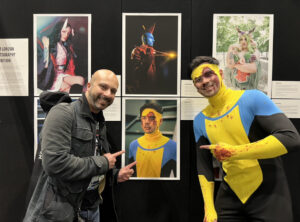 Here is a list of the cosplay photographers that were chosen to have their work displayed in the exhibition.
@charlottewoolrychphotography
The prints were beautiful and the Cosplay Journal did an amazing job with the exhibition. MCM loved the gallery concept so much they decided to have the cosplay photography exhibition travel to MCM Comic Con Birmingham.
Congratulations to all the togs that were selected and I love that photographers were being highlighted at MCM London. They are a huge part of the cosplay community. This exhibition has inspired me to keep up the work.
Instagram – @thecosplayjournal