Another MCM London Comic Con is in the books and this was one of the best I've ever attended. I cannot begin to tell you just how amazing this con was. It was a dream of mine to cosplay Simon Phoenix from Demolition Man for years and I was finally able to do that. A huge shout out to me Demolition Man squad. Spartan was cosplayed by @6seasons and Huxley was cosplayed by @readycosplayerone.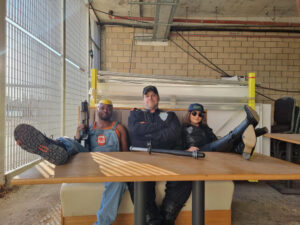 The next cosplay was another new one for me and my good friend @
Ugo
. He was Guy from Free Guy and I was Buddy. We had a blast acting out and recreating scenes. I can't wait until the videos have been edited.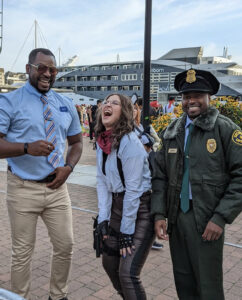 On the Saturday morning of con I decided to run a park run which is a 5k in my A-Train cosplay. It was a hit and a lot of people showed love and I managed to run the 5k at a 9:11/mile pace.
On the final day of con I was able to bring back a con favourite in A-Train from the Boys. Our group consisted of Homelander by @
cloakoflevitation
, Hughie cosplayer by @
cosplaymike
, Black Noir cosplayed by @
hzjoe
, Queen Maeve cosplayed by @
bella
and Starlight cosplayed by @
alicespixels
.
The fun thing about cosplaying with creators and influencers are doing TikTok's that you would never do otherwise. Check these out.
I was able to set up a photoshoot on the Sunborn hotel that I've been trying to for a li no time and @
ek.captures
captured it perfectly.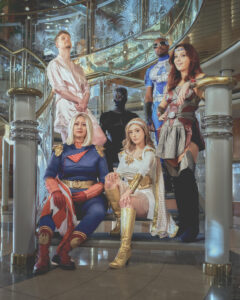 The Cosplay Journal also hosted the 1st cosplay photography exhibition I was fortunate enough to be featured as a tog and cosplayer. I really do hope more of these exhibitions take place at cons. It's a great way to show appreciation to the togs in the cosplay community.