Last weekend was the purest form of things just falling into place. The homie @theegeekinsider was on the east coast and we randomly pulled up to Liberty Comic Con. Vibes were cool and chill. It was exactly what I needed. The convention organizer couldn't find the host/moderator for two panels and I ended up taking those duties for two shows I love. Sometimes it pays to be in the right place at the right time. I ended up moderating panels for My Hero Academia and Naruto with Director @crisgeorgeva Voice Actors @caterotv
@amandacmillervo #NewtonPittman @thedericksnow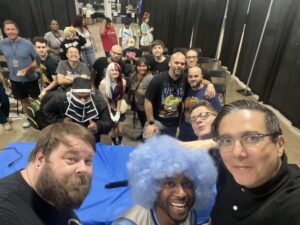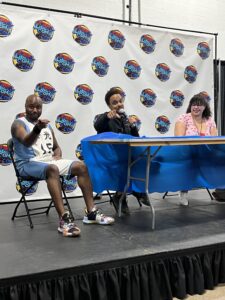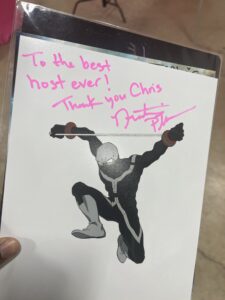 I asked the voice actors if they were affected by the SAG-AFTRA strikes.
What they didn't know is I love the character Twice, voiced by Newton Pittman, and have been wanting to cosplay him for years now. I think it's time after meeting the voice of the character. Who's gonna be my Toga?
I have to thank @royalskyeofficial for being so nice. I told her how much her father meant to me growing up as my favorite Power Ranger. She gave me a signed photo. Long live the GOAT. Jason David Frank. I have had the Green Ranger helmet for years. It's been on my list to cosplay for a long time. It is time I get it done.
@thegeekinsider took 2nd place in the cosplay contest as Killmonger!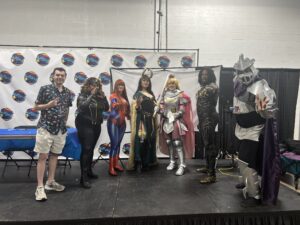 I also ran into some old friends and made some new ones. Thanks for the vibes @libertycomiccon . If you need a panel moderator next year count me in.
I can't forget these awesome Ninja Turtle badge designs.