My first convention of 2023 is in the books and it was also my first time attending Katsucon. From a cosplay perspective Katsucon did not disappoint. It was a great place to see all the cosplay heavy hitters and amazing builders with their giant builds.
On day zero this amazing photo was taken and I can't lie I felt like a star. Photo by
@CandidJohnKim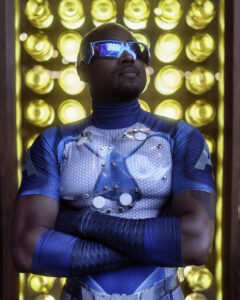 A few short moments after that I met the famous Kien Quan and we spent the next hour creating this epic A-Train video before the convention would be too packed.
As I am a podcaster for
@Cosplay.Alliance
I was also given the opportunity to be the correspondent on the ground and conduct some interviews of some amazing cosplayers while I was there. Here is an interview with
@AlexDrastal
who was dressed as All Might from My Hero Academia.
Thank you to Katsu for allowing me to get a press pass on the spot as I was a last minute invitee to the con.
As I mentioned this was attended by some amazing cosplayers and I was able to meet many mutuals that I have been following for years.
I did A-Train from the Boys who recently started following me on social media at the end of 2022. I cosplayed Robbie Reyes Ghost Rider and Nightcrawler from the X-Men. It had been years since I cosplayed Nightcrawler but it remains one of my favorite cosplays.
Sunday was probably my favorite from a cosplay perspective as I was able to shoot with some other amazing X-Men characters. Here are some photos of my cosplays.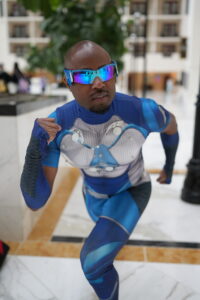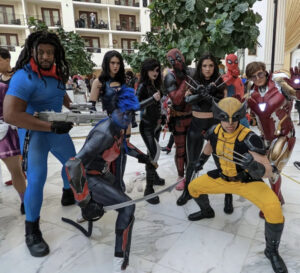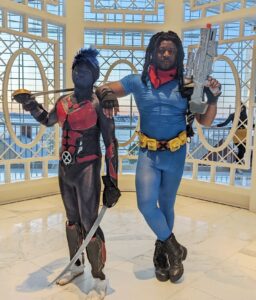 Here is a video posted by Ugo chronicling our Katsu experience.
I was told Katsucon night life was good but for some reason the convention security would not allow us to party in the evenings as they used to. From that perspective I am not sure if I would attend next year.