Emerald City is the first west coast convention I've attended and it did not disappoint. It was only my second comic con since the end of 2019. It was cool because it was as laid back as you wanted it to be or as up-tempo as you wanted. This convention gave me the opportunity to meet so many cosplayers that I normally don't see because I don't travel to west coast conventions. I was able to coordinate a few cosplay groups with cosplayers and even record a bunch of skits and video content with Chongahn. One of my goals for this convention was to recreate a scene in Boys where A-Train and Hughie interact at the annual herogasm. We did it straight and then we did a how it should have ended, which made people laugh. It was just our luck that a Starlight cosplayer was sitting near us as we were recording this skit.
Here is that skit from Herogasm.
One of the best skits we did involved myself cosplaying as Loki, Ugoandcosplay cosplaying as Thor and Melissa_j89 cosplaying as Storm. Here is the video that people loved.
Here is Chong's ECCC Video.
This con we spent a considerable amount of time recording skits. More time than normal and the results have been fantastic. Here is another skit of myself and @ugoandcosplay doing get help from Thor Ragnarök.
You must get that photo in front of the ECCC letters or else were you really there?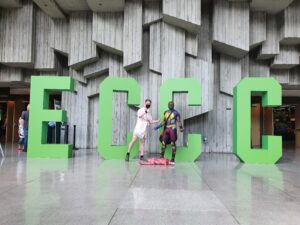 I also worked with some great photographers to get some cool photos.
Here is a Multiverse of Madness Family Portrait by Dtjaaaam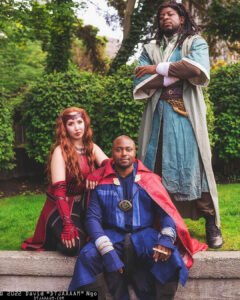 Here is a photo with me and a baby Loki that was the most precious thing ever.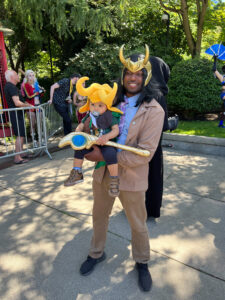 Here is a super cool pic of me and my bro @ugoandcosplay as Green Lantern and Batman by Mrdangphotos.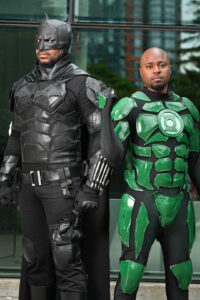 Here is a cool photo of me as A-Train showing my super speed by @mrdangphotos.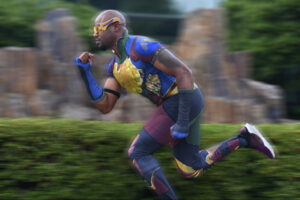 I will definitely be returning to ECCC as I really enjoyed the con and hanging out with cool people.