It has been 2 and a half years since I've attended a con. Before the pandemic the last con I was planning to attend was MCM Comic Con London May in 2020. It is only right that it's the con I make my return to. I was lucky enough to also be participating in a panel with 4 other brilliant creatives called Picture Perfect. We spoke about the role of cosplayers and photographers in creating amazing images. Topics covered included location selection, lighting, image composition, character research, how to use social media to publish and distribute images.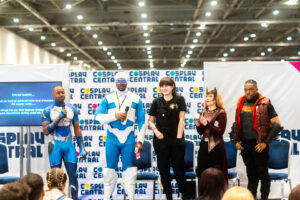 I brought back a Favorite A-Train cosplay from the Boys tv show and also debuted A-Train's new costume.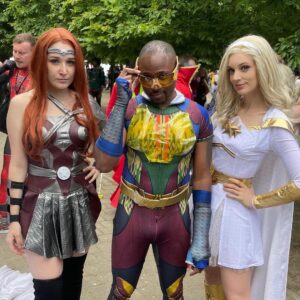 I was also able to debut a new Dr. Strange cosplay thanks to my brother Michael Ajih.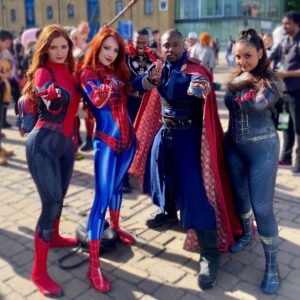 I managed to also make it in the 86th Floor Cosplay Music video. They are always a pleasure to work with. I've worked with them in 3 different countries.
I even brought out my camera and took some photos. Aloy is AmyJay04.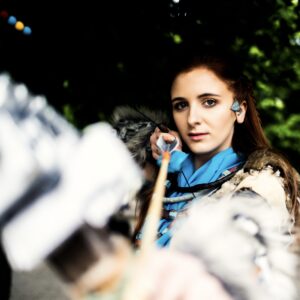 MCM holds a special place in my heart as it is the con where I started as a photographer and transitioned into a cosplayer and have made most of my cosplay friends. The con itself was quite overwhelming on Saturday as tickets appeared to be oversold and at times they had to restrict guests from entering. I do think the vendors themselves were lacking a bit but this could be due to the pandemic. Although I attend con for the people, I do like to shop a little while at con but this time I didn't find what I was looking for. Many congoers are now worried about the increased price for MCM October.
The best part of con was catching up with cosplayers and photographers. I missed you awesome nerds so much. Thanks for making this con special. I can't wait to see you all again. My heart is full. I can't believe it's been 2.5 years. It really felt like a homecoming. Thanks to everyone for welcoming your guy back to the UK community. I won't stay gone this long next time.