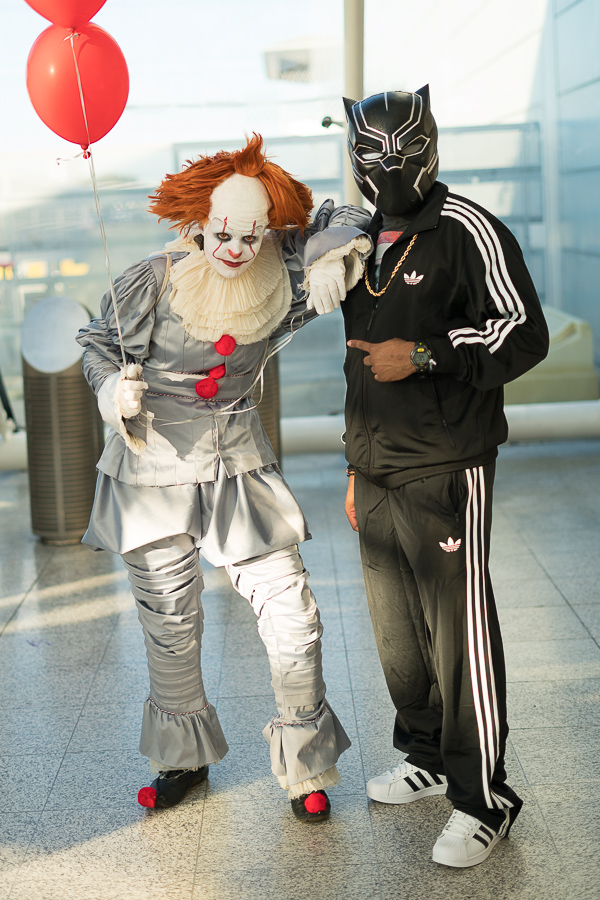 It's that time again. Halloween has always been one of my favorite times of the year. I have always loved dressing up as different characters when I was young and even now as an adult. Earlier this year I went to Comic Con as Marty McFly but I have been inspired by the Black Panther and at the last minute this trip I decided to go with that. I pulled off the Black Panther Cosplay with an old school hip hop feel. It felt right with my pops growing up in the Bronx during the birth of hip hop. The only thing I was missing was a boombox.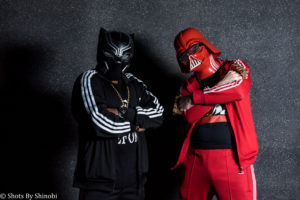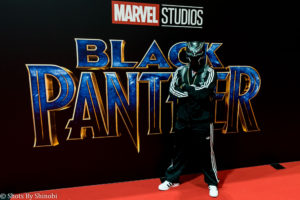 It was a great time meeting good people and catching up with people I met previously. I am continually amazed at the level of effort and talent of the cosplayers. The intricate designs of the costumes are just incredible. Marvel had their own imprint on this Comic Con as they had one of the main rooms set up with wardrobes from Black Panther and Thor. The costumes were second to none. If you haven't seen the Black Panther trailer then you need to, like now. I just might have to go cosplay as one of those characters next year. Going to the Fox to party with all the cosplayers each night was a highlight as well. You get all the current music but when else will you here the original Power Rangers theme song in a party lol.
I met so many cool people this year to include IT which was very popular this year and a father/son Spiderman cosplay duo. I asked them have you every seen the Lion King and well you can see how that ended from the photos below. I flipped out when I saw the Prince of Zamunda. I walked up to him in my African accent and hit him with the bow and the line, "I cannot believe it is you." I had to get that photo I mean he has his own money.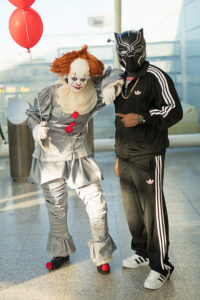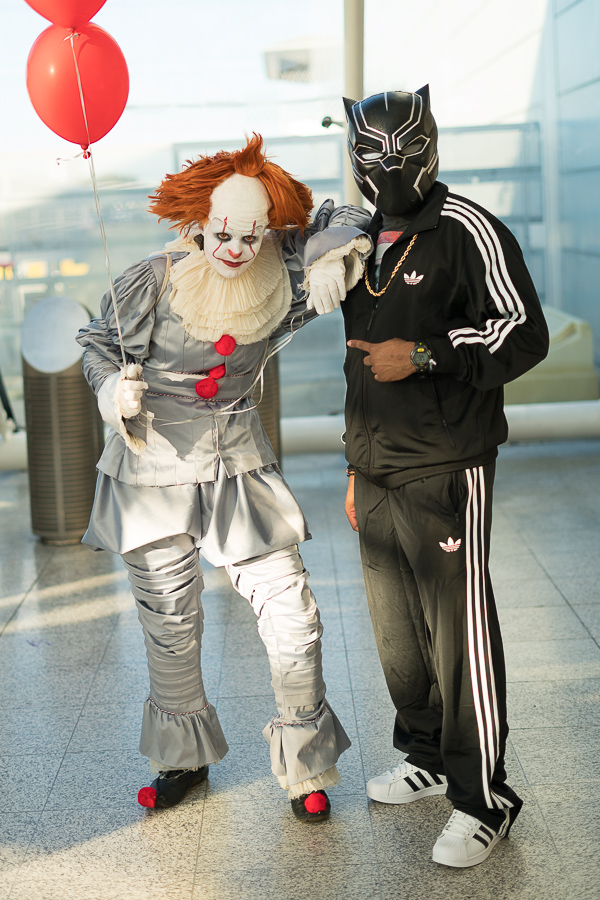 Being a landscape photographer I just had to get a photo of the crazy sunset with the London skyline in the background.
Check out the photos below…
I had another great Con experience and will see you all next year! I want to thank all the cosplayers that took the time to participate in photoshoots with me. We can do it all again next year!
Here is the link to last years photos: https://shotsbyshinobi.com/mcm-comic-con-2017/